Weblogs

Thanks to Craig, I have discovered Cabinet, another cool weblog. So far, I've only checked this year's entries, but it looks pretty interesting so far. Their tag line is "It isn't whether or not it's real, it's just that it's true."

I also discovered WebsMostLinked on Cabinet, a site that monitors close to a million of websites and ranks them by the number of links they receive. So if you're already at the top of the HotList, check your site at WebsMostLinked!

Finster ist der Mond… und der Himmel

Seit einer knappen Stunde verfolge ich nebenbei die Verfinsterung des Mondes. Leider sind die Bedingungen nicht die besten: Weil es so kalt ist, gucke ich nur aus dem Wohnzimmerfenster. Und hier, mitten in der Stadt, gibt es natürlich auch eine Menge Hintergrundbeleuchtung. Außerdem ist es irgendwie diesig oder nebelig, so daß man nicht viel vom Mond sieht.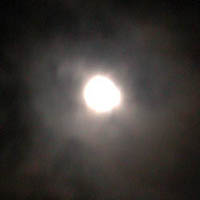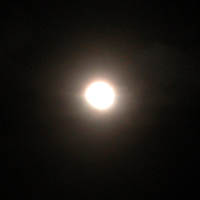 Bei der ersten Aufnahme um 19:47 Uhr (oben links) war es noch einigermaßen klar, von ein paar Wolken abgesehen. Die beiden nächsten Fotos entstanden um 20:01 Uhr (oben rechts) und 20:19 Uhr (unten links), da wurde es schon schlechter.

Und kurz bevor der Mond ganz verfinstert war (um 21:41 Uhr, unten rechts), war auch der Himmel fast ganz verfinstert…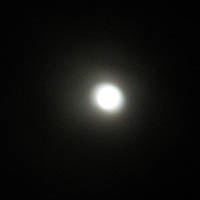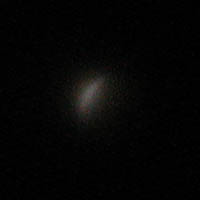 Jetzt sieht man überhaupt nichts mehr. Mal sehen, ob es innerhalb der nächsten Stunde noch aufklart, so daß wir wenigstens noch einen Blick auf den verfinsterten Mond werfen können.

Update: Sieht nicht gut aus. Jetzt ist es ganz bewölkt. Kein Wunder, denn für morgen vormittag ist hier Schnee(regen) angekündigt.

Bilder von der Mondfinsternis gibt's aber z.B. hier auf Astronomie.de.
Mondfinsternis

Heute abend ist Mondfinsternis. Jörg hatte gestern den passenden Link: Lunares Schattenspiel zur 'echten' Jahrtausendwende (bei Telepolis).

Also, heute abend zwischen 20:50 Uhr und 21:52 Uhr (Kernschattenphase) auf klaren Himmel hoffen und in selbigen schauen!
Manila Newbies

This is a useful page: Admin: Page Adresses.

Link via Manila Newbies Mailinglist.