MetaFilter: The hunt for the Death Valley Germans
"In 1996, a family of German tourists went on vacation in the desert Southwest of the US. They disappeared in Death Valley sometime late July of that year, and despite repeated searches, their remains were not found until 2009. Tom Mahood details how that happened."
This story, especially Tom Mahood's detailed accounts of his searches, fascinated and terrified me at the same time. André and I visited Death Valley National Park on our very on September 8, 1999. It was about 115°F (46°C), and I only lasted a few minutes outside the air-conditioned car. Back then we had basically no hiking experience, especially not in the desert in the summer, but I'd love to go back there some time. Death Valley is a fascinating place, but the story of the four Germans is a cautionary tale.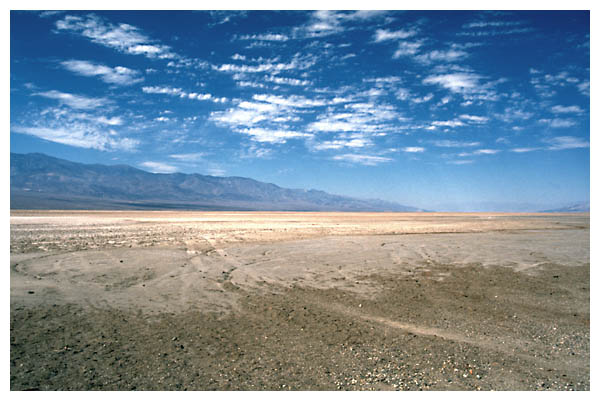 Photo taken in Death Valley on Sep 8, 1999
I also read Tom Mahood's reports on the search for Bill Ewasko, which began in June 2010 and is still going on. Ewasko went missing after going for a solo hike in Joshua Tree National Park, which was the first park André and I visited in 1999, (I've also been there while on a student exchange in 1992 when it was still a National Monument).