Summer

At 8:30 pm, I took my bike and went out onto fields…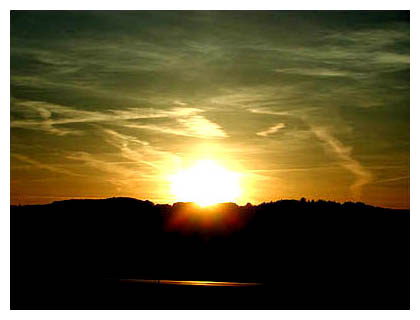 Sad news

Douglas Adams died yesterday. He was only 49 years old.

Mach's gut, und danke für den Fisch – So long, and thanks for all the fish.
Reisen

Passend zum warmen Wetter heute mal nach Indien: Passage nach Indien ist ein zweiundvierzigteiliger Reisebericht von Stefan Knecht, der Anfang letzten Jahres drei oder vier (?) Monate durch Indien reiste. Er empfiehlt bei der Lektüre Href Krishna im Hintergrund. Perfektes Reisefeeling, würde ich sagen!
Für eine längere gedankliche Reise nach Indien (und zurück nach 1975 bis 1984) empfehle ich Das Gleichgewicht der Welt von Rohinton Mistry. Eines der besten Bücher, die ich kenne. Der englische Originaltitel heißt A fine balance – siehe auch hier. (Ich hab's auf englisch gelesen, über die deutsche Übersetzung kann ich also nichts sagen.)