Yet another sunset

Yesterday, André and I left Bonn and went to my parents to spend Christmas with them and my sister.
It's pretty cold outside (-8°C), but the sun was shining all day. André and I just returned from a walk…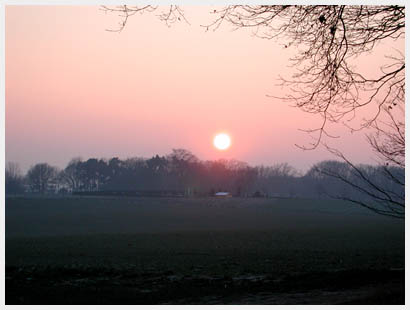 Since I don't know when I will be flipping the page again, let me wish all of you a Merry Christmas!