Thursday, July 7th, 2016
I recently got a new sunlounger and actually got to spend some time using it since the weather has gotten really nice this week. The only thing that was missing from my reading comfort was a cushion or two. I remembered this hummingbird fabric I've been saving for a special project for five or six years – it was just enough for two front sides. I used some matching light green fabric (Kona Cotton Solid in Spearmint, if I'm not mistaken) for the back.
It was almost 10pm when I finished them, so here's a quick shot of the cushions on their intended sunlounger at dusk.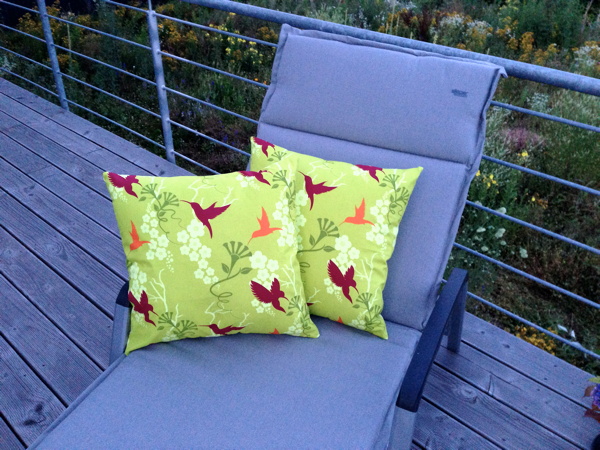 Update: Here are two more photos in better light: