While André and I were on vacation for most of August, one of our neighbors took care of our plants. She's also a sewist so I sewed her a little bag as a thank you.
I loosely followed this tutorial: Fat Quarter Tote with darts that I found here years ago.
Here it is: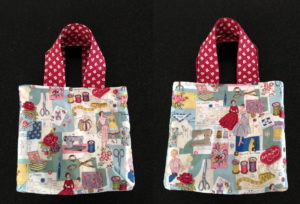 Click for bigger version.