Yesterday and today were beautiful days here in the Hunsrück – there was fog in the morning, but it cleared after a few hours, and then it was sunny and quite warm (though a bit windy today). Since the weather was worse during the previous week this inspired me to take a few photos in the garden.
Here's a late insect (I don't think it's a bee, it just mimics one) busy gathering some nectar – I didn't think I would see any this late in the year.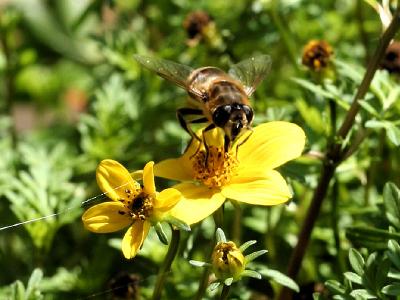 And here are some pretty purple flowers for you, Garret. Happy Birthday!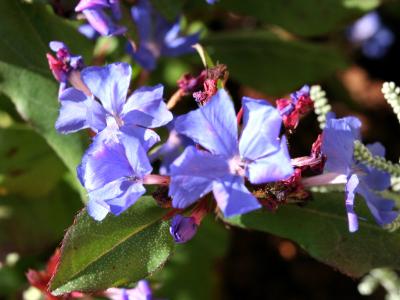 Click the photos to enlarge.