I'm back! The school trip went fine, without major problems. We didn't lose any students, nobody got ill or injured, and we didn't miss any trains. Even though I always was a little nervous in the back of my head (as you have to be as a teacher responsible for 23 students, even when they're legally grown-ups) I had fun and enjoyed the trip myself. We landed in Cologne around five yesterday, but it was 8:30 pm when I finally made it home. One thing you don't get to do much on such a trip as a teacher is sleep, so I had to catch up today before I return to school tomorrow.
Here are a few photos of some famous landmarks we visited on our trip:
I'm sure you know this one: It's the leaning tower of Pisa (Wikipedia entry in English, auf Deutsch), la Torre Pendente, which we visited on Monday. It is not only leaning but also bent because it started to lean while still being built. It is moving with a rate of one millimetre per year even after having been stabilized a couple of years ago.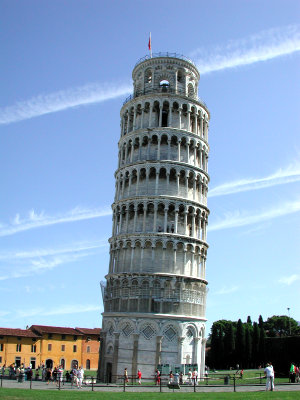 On Wednesday, we went to Firenze (Florence, Florenz) and saw the Cathedral (below), the Palazzo Vecchio, the Ponte Vecchio, and visited the Museum of the History of Science. (My favourite exhibit, by the way, was the replica of Lorenzo della Volpaia's planetary clock.)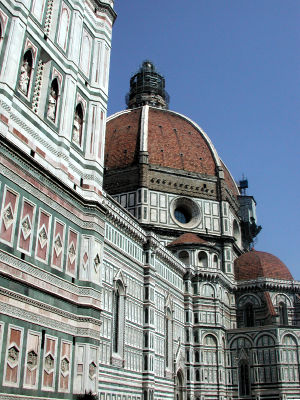 On Thursday, we went to Lucca (English, deutsch), a beautiful city that has conserved a lot of its old charm within the original city walls. Here's the former amphitheatre, which has been converted into houses.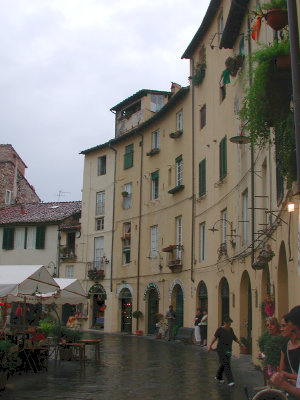 And last but not least, here's a photo of the Mediterranean Sea, taken at the beach near our hotel in Viareggio (English (deutsch).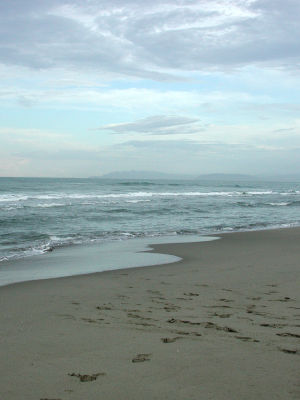 More pictures to come when/if I find the time…