Hello, anybody there?

Hmm… not even my photo got Weblogs.com to put me on the updates list. Weird. Does it decrease the number of scans if you don't post anything for a couple of days?

Whatever, I need to go to bed now.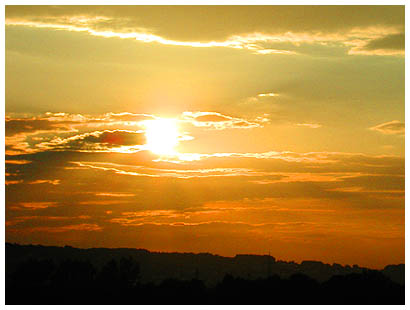 This is another one of the photos I took Sunday. I'm not sure why the colours in this photo are so different from the other photos. It was the same time and the same place, and I didn't photoshop it. Seems like my camera likes to add its personal touch to the pics…
Community

I don't get it. Now that Oliver has managed to get The Far Side of My Mind back on the Weblogs.com update list, my updates don't appear any more. I flipped the page this morning around ten (GMT +2), but it didn't show up. Let's see if this change goes unnoticed as well.
Too bad, I can't reach Dangerousmeta at the moment. But Hal writes his heart is okay. Great news!
Schön, reich und berühmt…

… wird jetzt vielleicht der Schockwellenreiter, denn er ist in einem Artikel der Zeit erwähnt: Intime Notizen für alle.
Meine regelmäßigen Zeit-Links mußten in den letzten Wochen wegen Examensvorbereitung ja leider ausfallen, aber heute hat Jörg meinen Job übernommen.
[Und da Jörg in seinem heutigen Eintrag zu mir linkt, kriege ich von seinem Ruhm vielleicht sogar ein bißchen ab – in Form von Referrern.

]