Sunset

Today's sunset. The photos were taken on the Meßdorfer Feld in Bonn and near Alfter-Oedekoven (the panorama) between 9 and 9:30 pm. A beautiful way to end a busy week…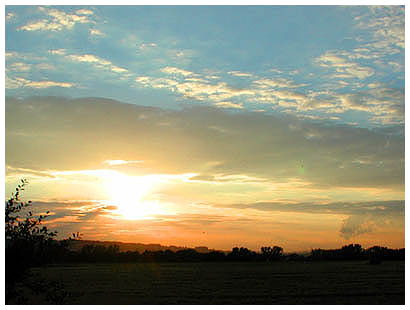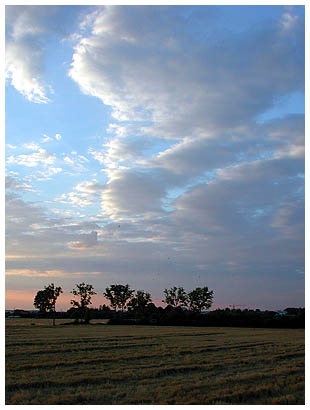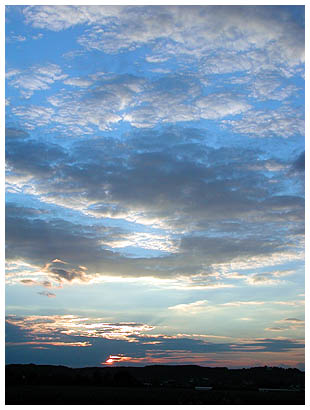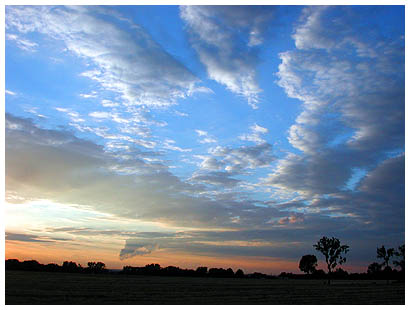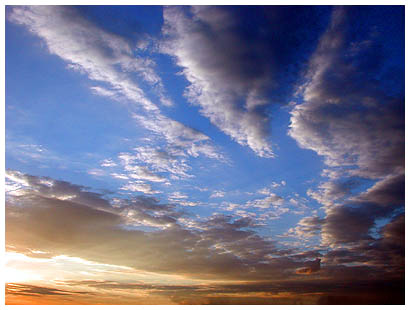 More photos

I'm still working my way through Jeff's Alaska photos. Fortunately, the photos are loading much faster now than they did a couple of days ago because we got an ADSL internet connection on Friday. ISDN was fast, but with DSL everything loads almost as fast as if the stuff were on your hard disk. Wow!

I think I need a separate site for my photos. While I like the light blue background, it's not very good for displaying photos on it. That's why I add the white frame to all the pics, but I think the perfect solution would be black, white or grey (like Jeff uses) background.