Still busy…

I'm busy with my essay – still! But I have to admit that I spent too much time at www.zeldman.com. Very interesting site! It's where all those little icons at UserLand Glossary are from. You can find them all right here…
Interesting thoughts at On Deciding… Better. Would I pay for my Manila Site…?
"The Cider House Rules" had its premiere in Germany yesterday. I want to see it (since I already read the book), but I guess I'd prefer to see it without an interruption like Susan did yesterday…
Poor guy…

Fred Fanon has an ETP site named Loser in the New Economy – Home of the Homeless Agoraphobe.

I read through his stories today, and they made me really sad. I wonder what will happen to him.
Improve your (my!) English

André had this link on Spicy Noodles today: Paul Brians' site about Common Errors in English. Brians is a Professor of English at the Washington State University.

I guess I'm going to have a thorough look at it…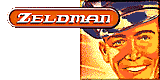 Immer noch sehr beschäftigt…

Ich arbeite immer noch an meiner Hausarbeit! (Und kein Ende in Sicht…) Aber ich muß zugeben, daß ich "nebenbei" auch ein bißchen im Web gucke… Auf www.zeldman.com habe ich mich gerade umgesehen. Von dort kommen die ganzen kleinen Bildchen im UserLand Glossary. Bei Zeldman sind sie hier zu finden.