A storm front just moved through, complete with rain, hail and thunder. But afterwards…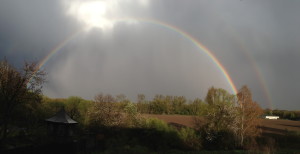 Click for a bigger version. If you look closely, you can see some supernumerary rainbows below the main one on the right.
Update: Here's another one, which the next rainshower produced. View towards the East at sunset.