A colleague had a baby a few weeks ago. I'm going to visit her and her daughter for the first time tomorrow and made a quick simple baby quilt as a present.
My inspiration was this quilt from Katie did (and others she made before: one; two, three) that I've wanted to try since seeing it on her website a few years ago.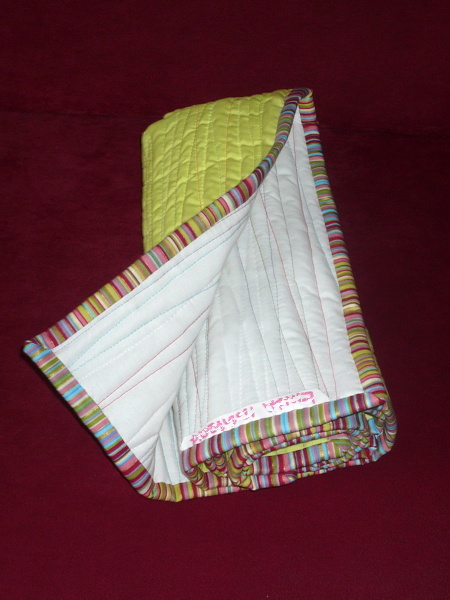 The front is Kona cotton in spearmint: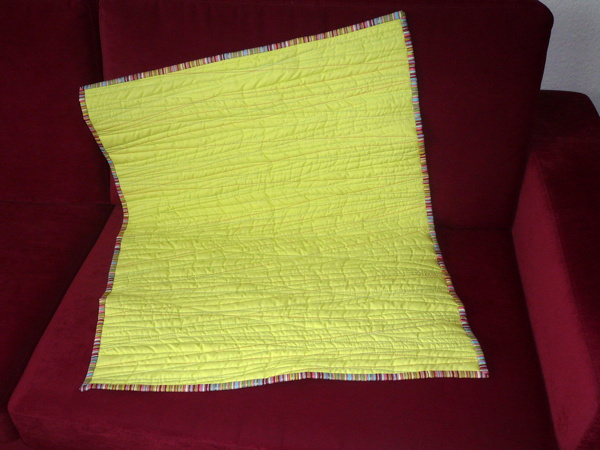 The back is Kona cotton in white: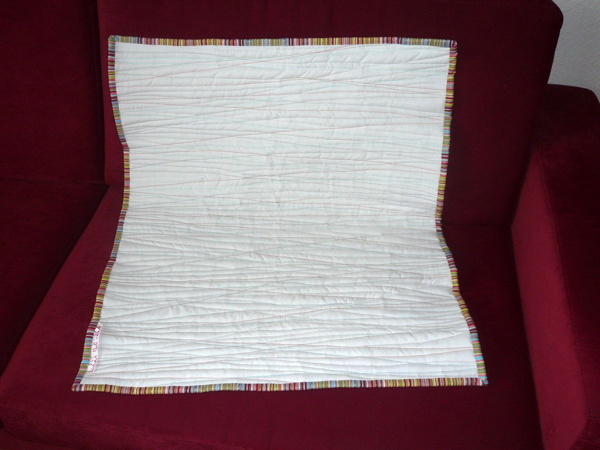 I used a striped fabric from my stash for the binding and quilted the layers with six or seven different thread colors that match the stripes.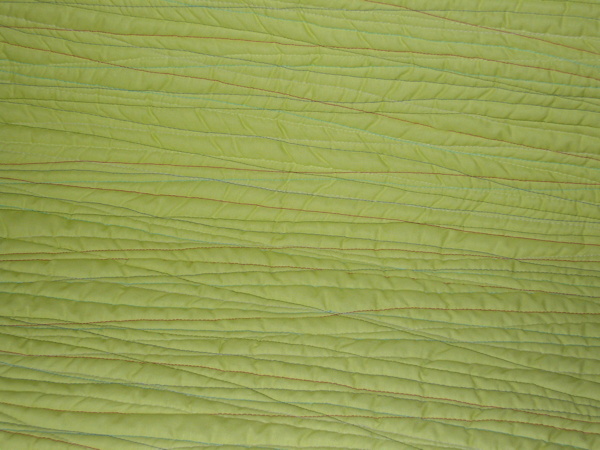 I attached a label with the baby's name and date of birth (which I scrambled on these photos for privacy reasons). Hope she likes it!