André Update

I spent much of today at the hospital again. It's terribly hot in Bonn at the moment, around 35°C (95°F), so casts are not the most comfortable thing to wear at the moment. But at least André felt fit enough today to go for a little walk around the hospital.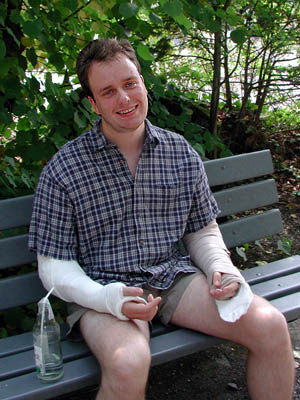 The left cast has an extra part at the end which was used to hang the arm after the surgery. He will probably get plastic casts next week – or maybe just one cast. They said that the bone which was screwed back together (left arm) only needed a cast for one week.
And for comparison, I dug through my photo albums and found this: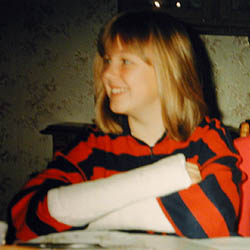 Me in October 1988. I had the casts for four weeks. My casts ended below the elbows, so I could use my arms better than André can now. After some practising I was able to eat, dress myself and even play the piano a little bit.