Today I whipped up a little Scotty Dog for the big sister of the twins for whom I sewed the blankets with initials.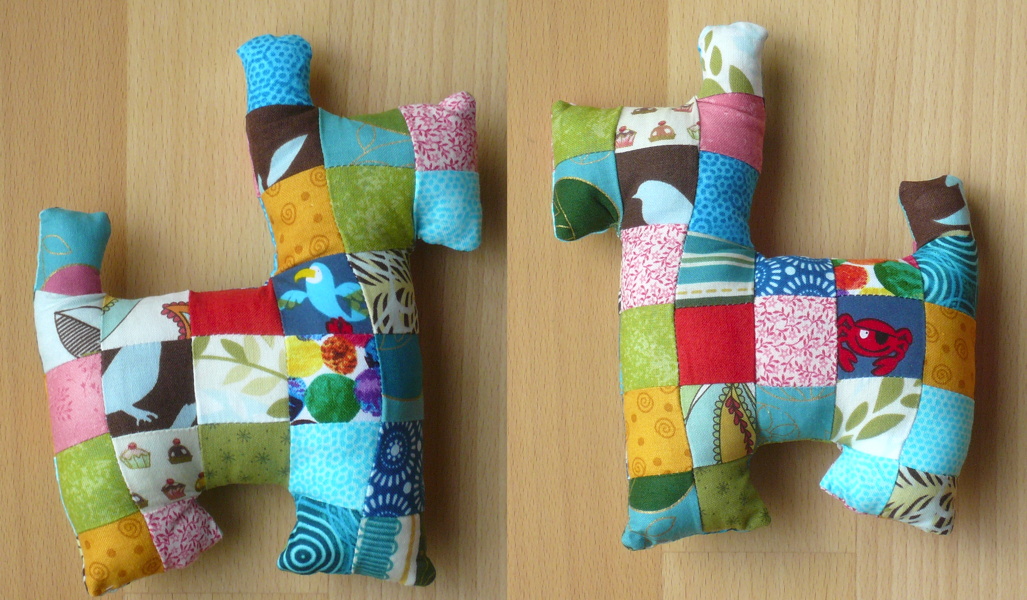 Each square was 4cm (1.6in) big including seam allowance, or about 3cm (1.2in) finished.
I included two fussy-cut squares of the fabric that I used for the blankets – see the pirate crab and the parrot?