Was da kreucht und fleucht

While on a walk yesterday, I discovered this interesting insect sitting on a wall in our neighbourhood. It's a lime hawk moth.
The first two photos were taken with a macro lens; the actual diameter of the wings was about six centimetres.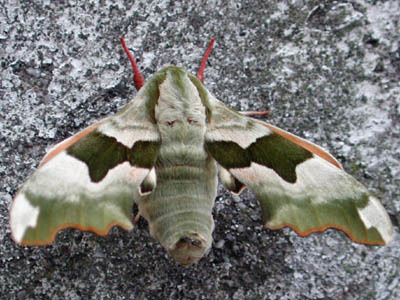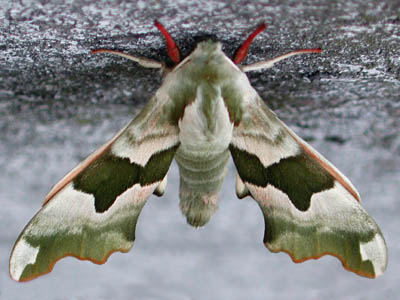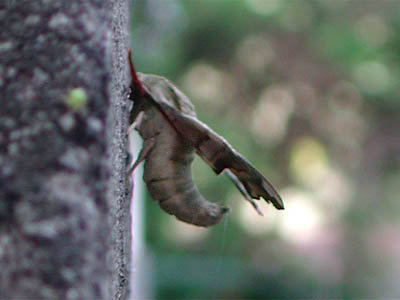 Bei einem Spaziergang in der Nachbarschaft habe ich gestern diesen Falter entdeckt. Es ist ein Lindenschwärmer. Die Flügel sind zusammen etwa 6 cm breit.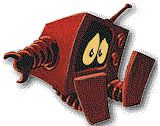 RoboRally

As mentioned before, RoboRally is my favourite board game. After we played it last night, I did some research on the web today. There are many resources for new rules, new boards and other fun stuff although the game and the expansions seem to be out of print.
RoboRally.com is a site that offers a FAQ and boards that were designed by RoboRally fans.
dmoz Open Directory: Games -> Board Games -> Genres -> Racing -> RoboRally
René created an interesting new set of rules that can almost be considered as a new game: RoboRugby.
Für alle Fans, die sich gern selbst neue Boards (für die amerikanische Ausgabe) stricken, empfiehlt sich Norberts RoboRally Board Editor (für MS Windows).
dmoz Open Directory: Freizeit -> Spiele -> Brettspiele -> RoboRally
Zwischen dem amerikanischen Original und der deutschen RoboRally-Ausgabe von Amigo-Spiele besteht übrigens ein großer Unterschied. Ich kenne die deutsche Ausgabe nicht selbst, habe aber von mehreren Leuten gehört, daß sie längst nicht so gut ist wie das Original. Eine kurze Beschreibung der deutschen Ausgabe inklusive Fotos gibt es hier und hier.