On August 17th, André and I went for a walk in Celle in the early evening.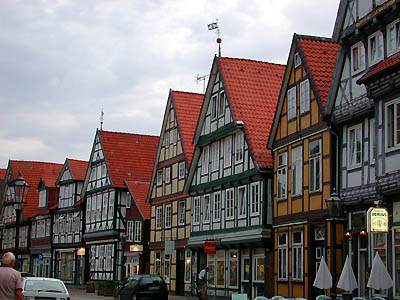 The Schuhstraße, Shoe Street.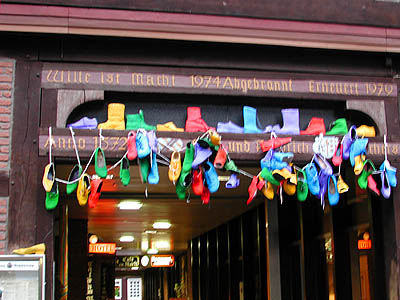 And because of the name of the street, there were shoes.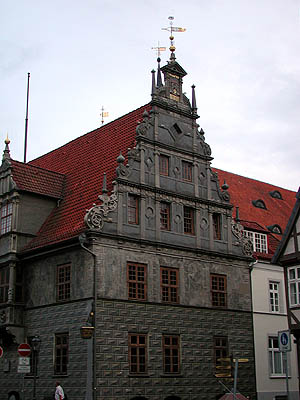 The Altes Rathaus, the old town hall. Elaborate "stone carvings" are painted on its walls.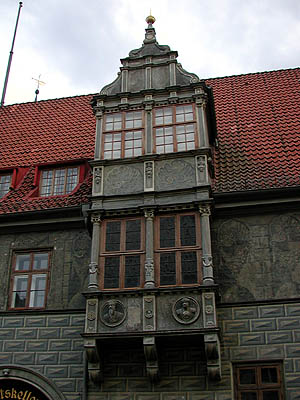 A detail of the old town hall.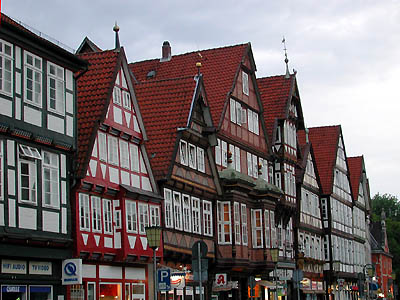 More half timbered houses on the Stechbahn, a street next to the town hall.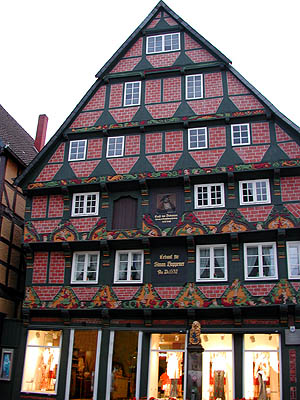 The Hoppenerhaus (built in 1532 for a Mr. Hoppener) is one of the biggest and most beautiful houses in the inner city of Celle.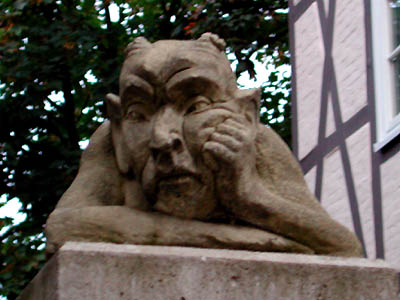 This little devil sat atop a fence.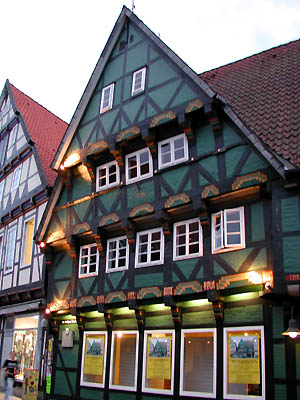 This is the oldest house in Celle – it was built in 1526.
You can find more photos if you go to Celle.de. Choose the English version, then click on tourism, then select the sightseeing tour (or virtual tour).

Einen virtuellen Rundgang durch Celle gibt es unter Celle.de -> Tourismus -> Stadtrundgang.