Photos of the Weihnachtsmarkt (Christmas market) and the pedestrian precinct in Bonn, taken on November 28, 2001.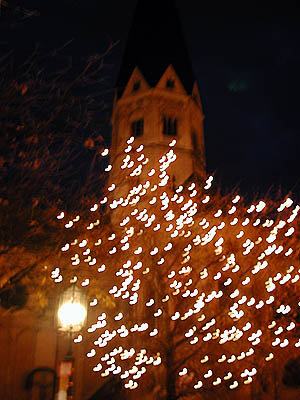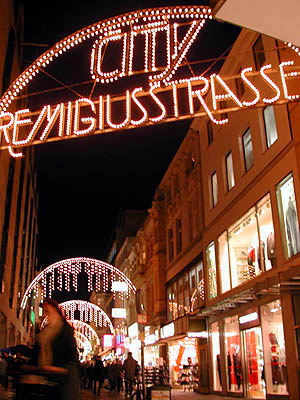 Lights in a tree in front of the Münster (left); Remigiusstraße (right).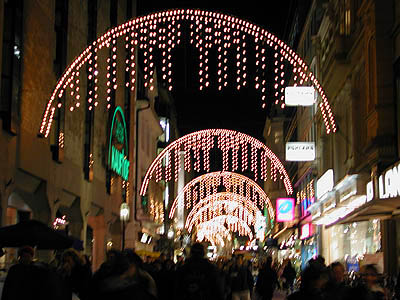 More lights in Remigiusstraße.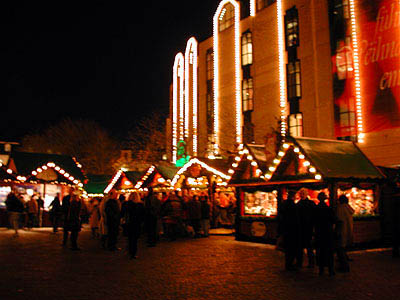 Booths in front of a big department store.


Booths with the Münster church in the background.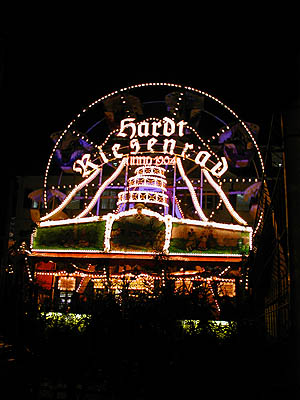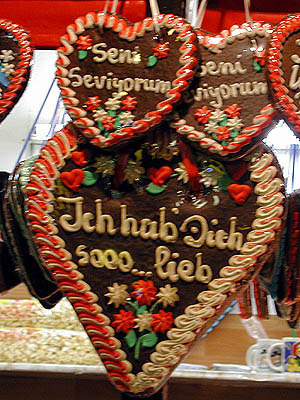 The ferris wheel in front of the post office (left). – Right: "Ich hab' Dich sooo… lieb" and "Seni seviyorum" mean I love you in German and Turkish, respectively.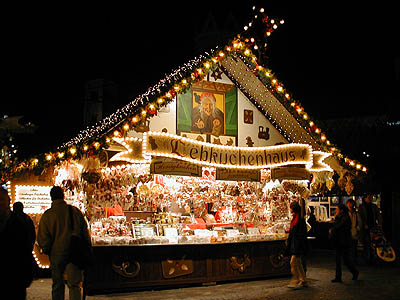 A booth that sells Lebkuchen. Click for a closeup (opens new window).

The Lebkuchenhaus is visible in this webcam shot of the Münsterplatz.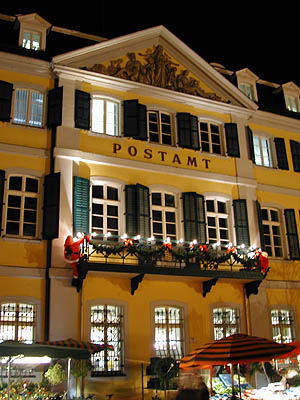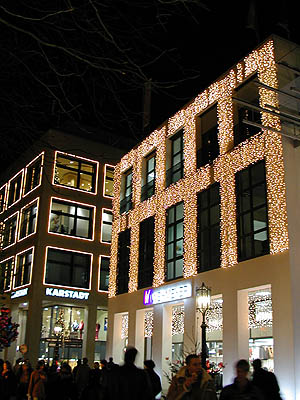 The post office (left). Note the guys in the red robes climbing up on the balcony! – Beautifully illuminated department stores (right).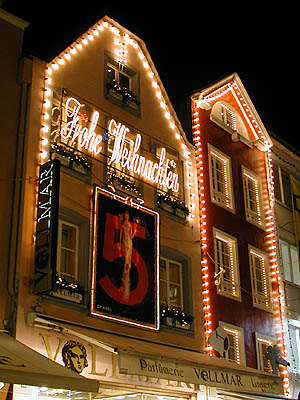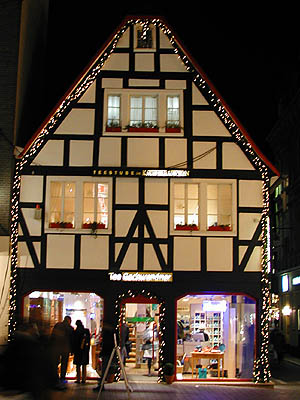 Illuminated houses in Sternstraße (left) and a tea shop (right).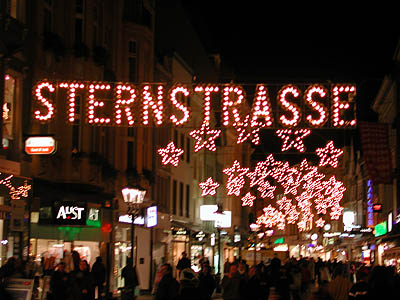 Sternstraße means "star street".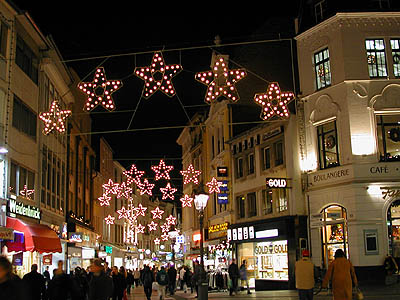 Sternstraße from the other end.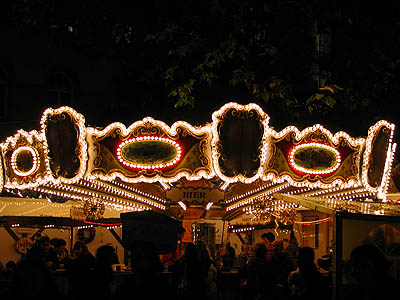 A booth selling beer and Glühwein.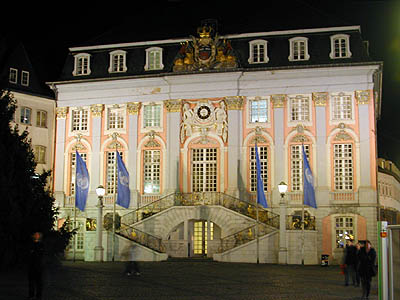 The townhall/city hall (Rathaus) of Bonn.