Saturday, September 4, 1999
We got up at seven and went back to the airport to get our rental car. It was a white Pontiac Sunfire, and to us it seemed almost luxurious. We don't own a car, but the Sunfire would be considered large enough for a family of four in Germany.
At around ten, we were driving south on Highway 101, heading for Monterey. Since it was the Labor Day weekend, we had booked a hotel in Seaside in advance. After checking in and a quick visit at a supermarket, we went to Monterey and parked near Fishermen's Wharf. We strolled along the coast and stopped several times to watch some seals and birds. There were pelicans, and André managed to catch one in flight!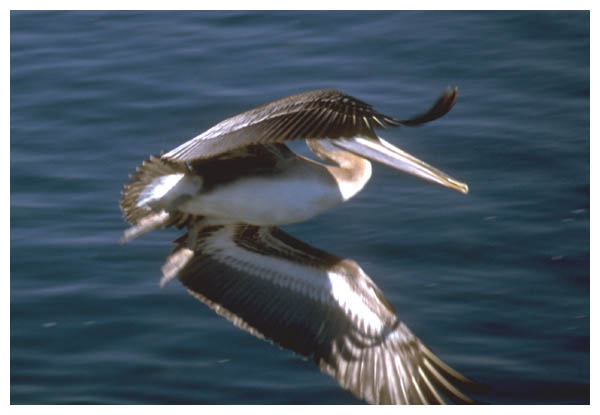 Of course, we also went to Cannery Row, but we didn't spend much time there since we wanted to visit the Monterey Bay Aquarium. When we finally arrived there, we noticed that it was open for only two more hours, but we went in nevertheless.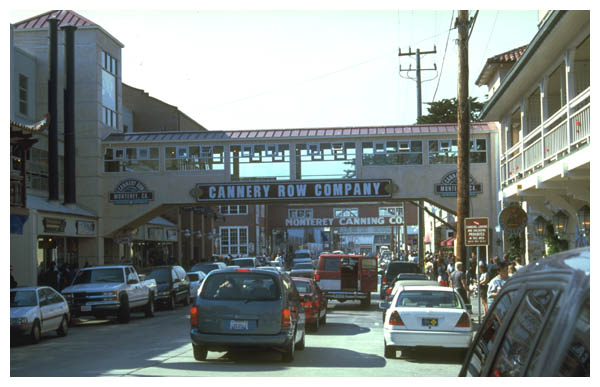 The visit was really interesting. I've never seen all those deep-sea creatures before, strange-looking animals and plants. I was also impressed by "The Outer Bay" with tuna and turtoises and other huge creatures.
Unfortunately, it was almost too dark for photography inside, so most of the pictures we took were pitch black, but André took some pictures of these beautiful jellyfish, which turned out okay.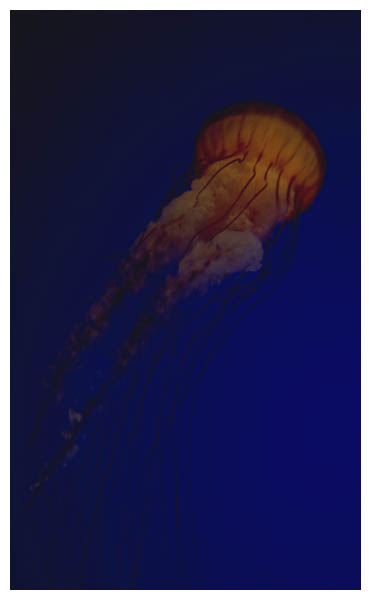 After the Aquarium closed, we went back to Fishermen's Wharf to get some dinner: pizza for André and clam chowder for me. The latter was advertised a lot, and at one restaurant they were even giving out little cups of chowder for free.
After dinner, we went back to Seaside and went to bed early. We had to make almost 400 miles the next day!
---
Previous | Next

Index | Camera | Map
1 | 2 | 3 | 4 | 5 | 6 | 7 | 8 | 9 | 10 | 11 | 12 | 13 | 14 | 15 | 16 | 17 | 18 | 19 | 20 | 21 | 22 | 23 | 24 | 25 | 26 | 27 | 28 | 29 | 30