André and I went to the medieval market in Siegburg today (December 2, 2001). It was advertised as being a Christmas market, but it didn't have all that much to do with Christmas. The market is organised by Kramer, Zunft und Kurzweyl (link to site in German), a society of friends of the medieval way of life. We arrived after dark, and I found that the most interesting thing to photograph was fire. In true medieval fashion, none of the market booths had electric light, and the overall effect was quite authentic and a bit romantic, too.

Besides booths that sold handmade goods and food, there was a stage, on which there was a performance of musicians, jesters and jugglers.
For more pictures, try the webcams on this page. (Click any of the links at the top of the page except for the first and last ones.)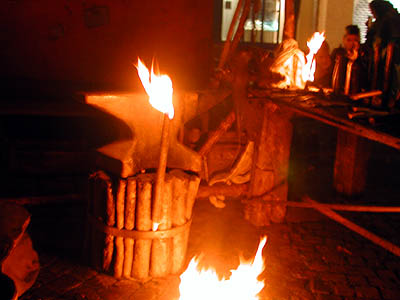 The smith's anvil.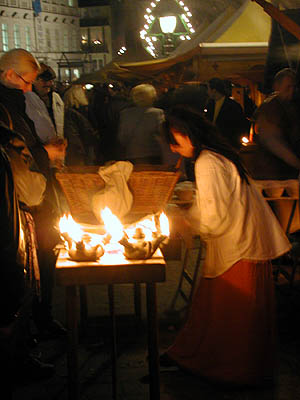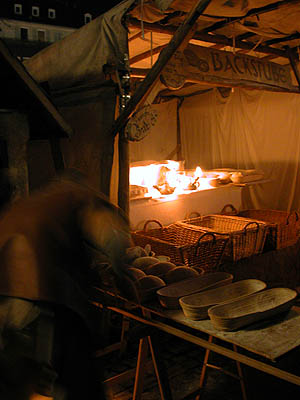 At the bakery (left). – The baker puts bread into the oven (right).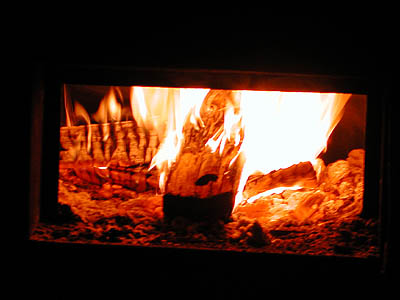 The fire in the baker's oven.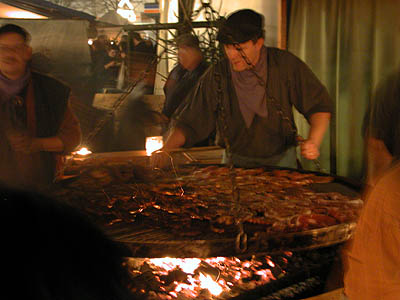 Cooking meat over the fire.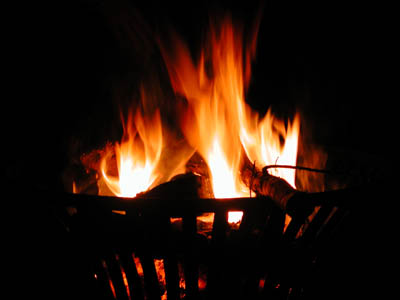 A fire in an iron basket. Perfect for thawing cold hands and bottoms.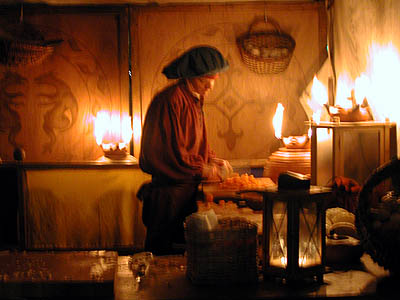 A cook's help chops carrots at the fried rice booth.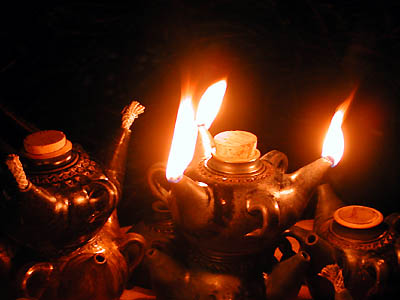 Medieval oil lamps.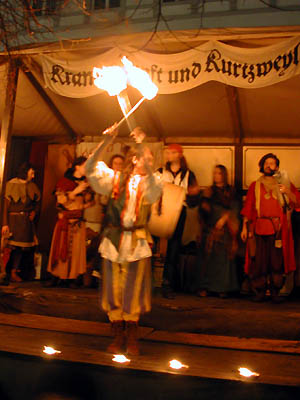 A jester is about to juggle torches. After a while, another jester joins him, and they juggle together and throw torches across the stage to each other.