On Sunday, January 13, 2002, André and I went to the Mosel for a day. We drove to Cochem first and then followed the river towards Koblenz. Here are a few of the photos I took. We were lucky, as the weather turned out quite sunny.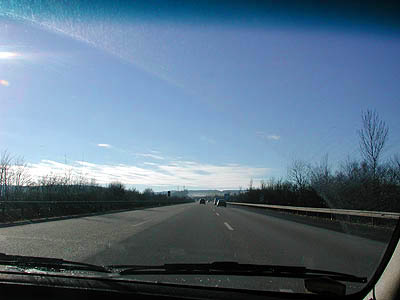 Driving on the Autobahn.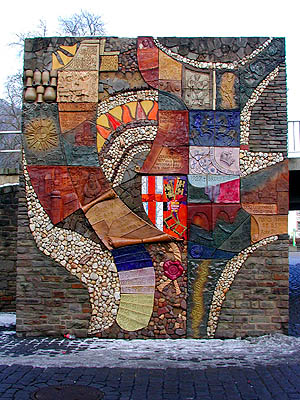 This colourful display shows the history of Cochem.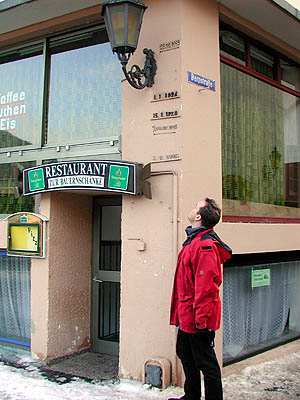 The marks on the house show how high the water of the Mosel can rise. But wait…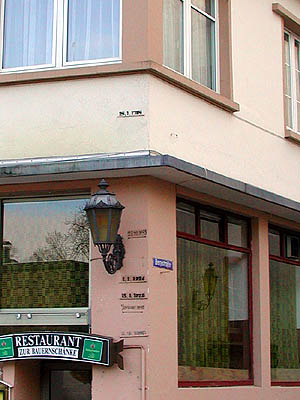 … there's another mark on the upper floor!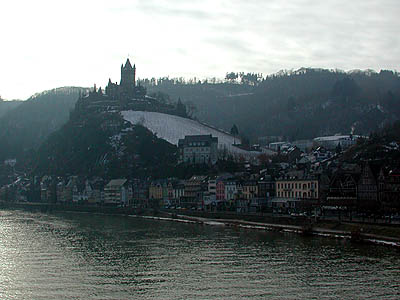 The Mosel, seen from the Moselbrücke in Cochem.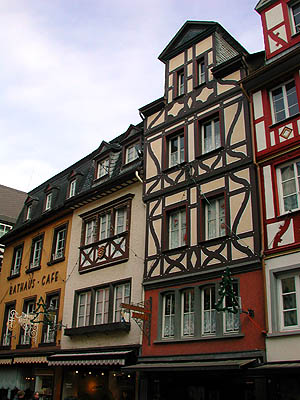 The market of Cochem is surrounded by many beautiful half-timbered houses (Fachwerkhäuser).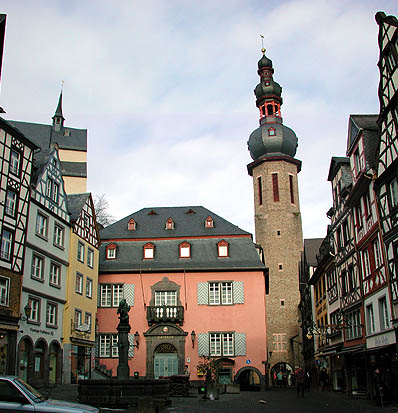 Another view of the market with the Rathaus, the town hall.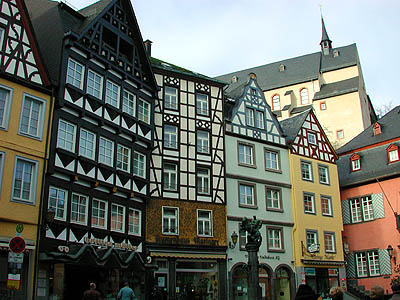 More Fachwerkhäuser at the market.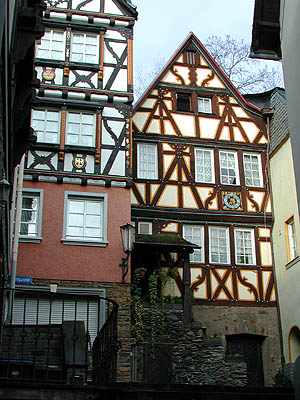 In a little street in Cochem.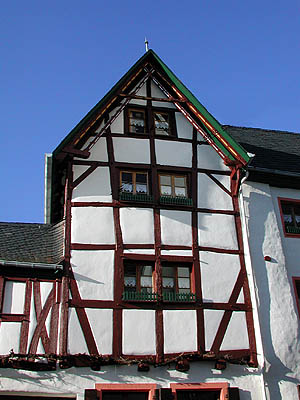 Our next stop was Karden. This is one of the houses near the church.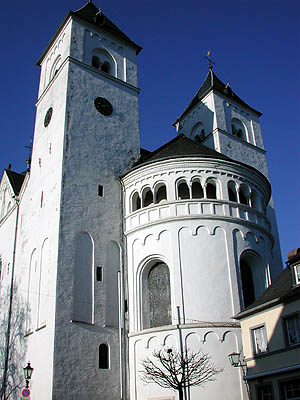 The church St. Kastor, also called Weißer Riese. It's quite large for such a small town.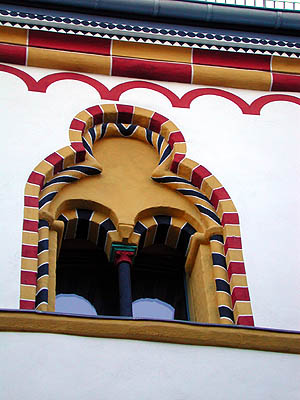 A window of St. Kastor.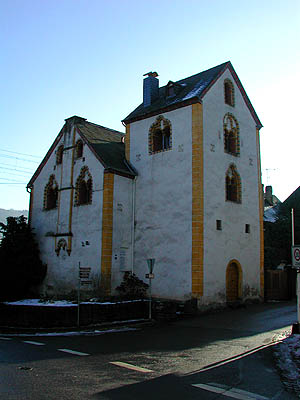 This is Haus Korbisch, built in 1208. The bishop used to live here.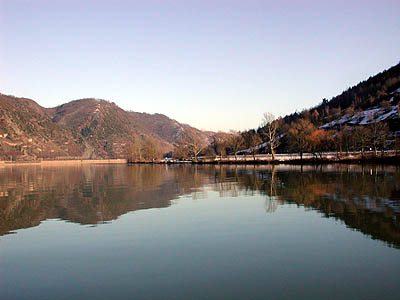 The Mosel, seen from Karden.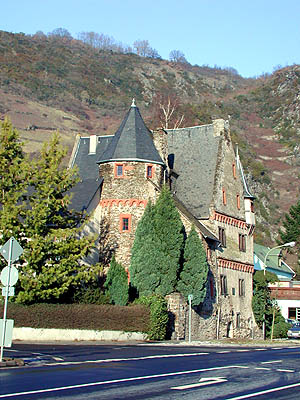 A house in Karden.
We left the Mosel for a while and drove to Münstermailfeld next.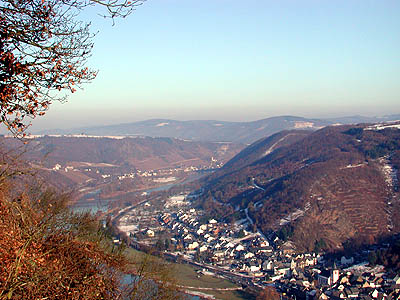 The Mosel seen from a viewpoint at the road to Münstermaifeld.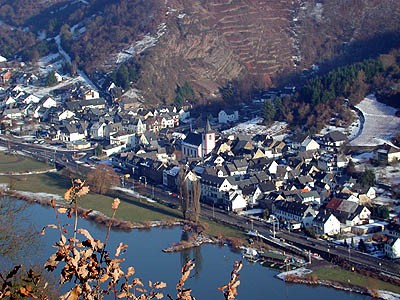 Burgen, a little village, from above.
Münstermaifeld is a small town, but has a big church, the Münster for which the town is named.
The Münster was built between 1100 and 1332. You can tell it took several centuries because the style varies in the different parts of the building. Here are a few impressions: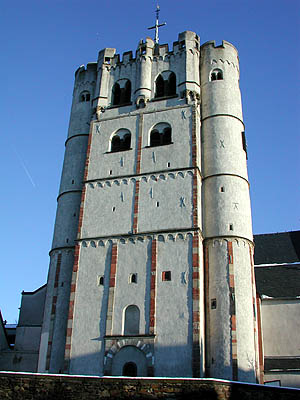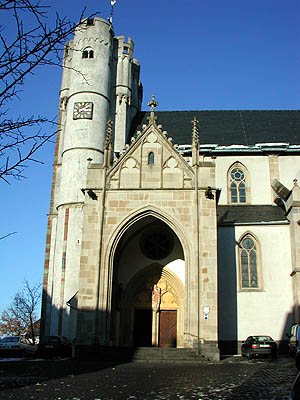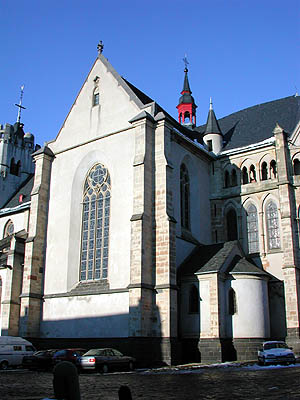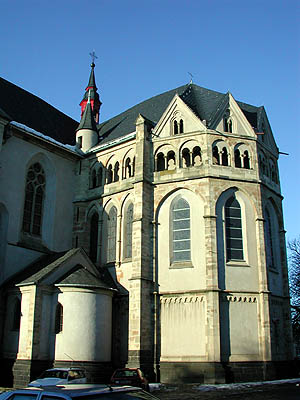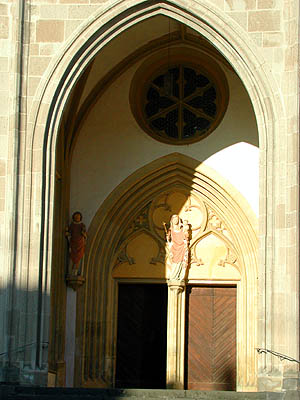 We also went inside the Münster: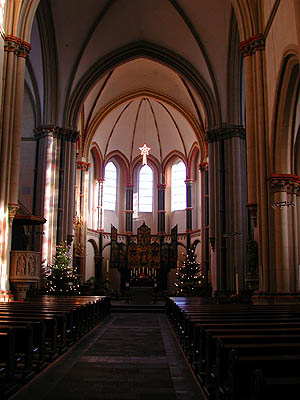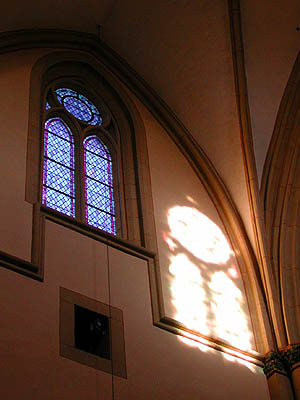 Then we returned to the Mosel. Somewhere between Hatzenport and Winningen, the road went through a castle: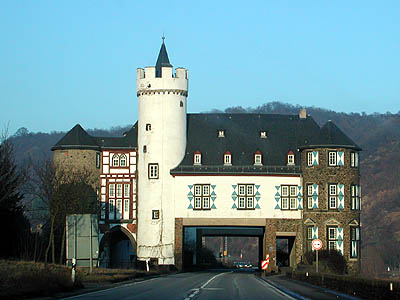 It was getting late when we reached Winningen, so we went for a short walk there and then returned home.