This was my last day in Plymouth. We had planned to visit Buckland Abbey and The Garden House, both of which are not far from Princetown, but Buckland Abbey was closed because of foot-and-mouth. The Garden House was open, and it was wonderful! Of course there were not many flowers yet because it was so early in spring, but the gardens were spectacular nevertheless, and I enjoyed our visit. I'd love to return in summer and autumn to see what the garden looks like then.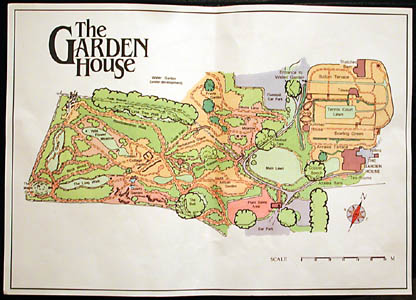 A map of the Garden House. Click for a larger version (188 kB).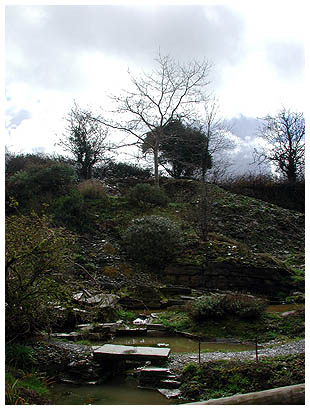 Quarry Garden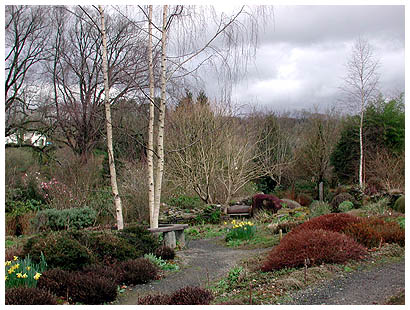 Birch Wood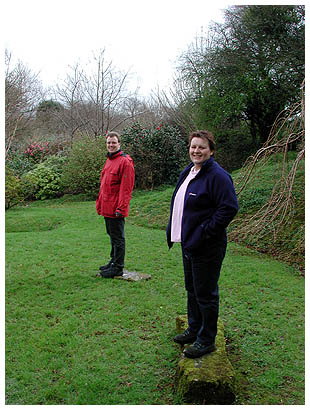 Pauline and André at the Magic Circle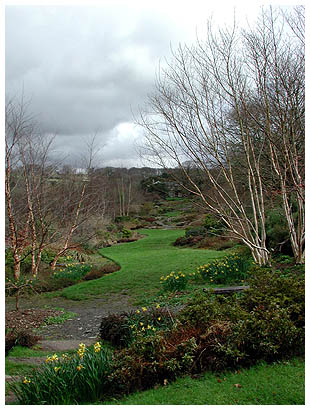 The Long Walk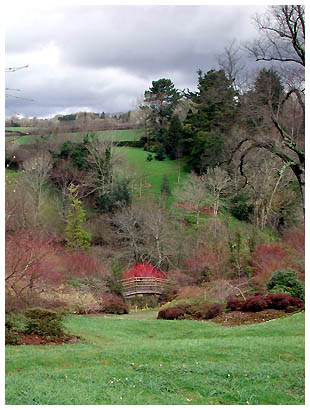 The Acer Glade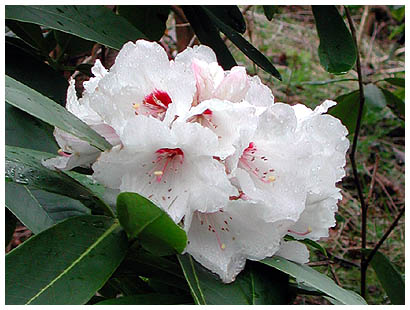 A Rhododendron flower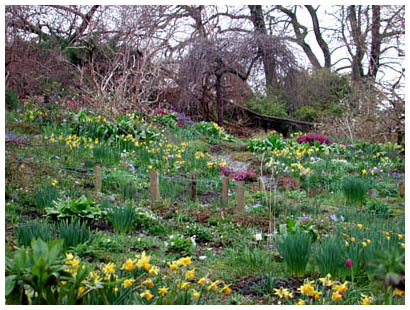 The Bulb Meadow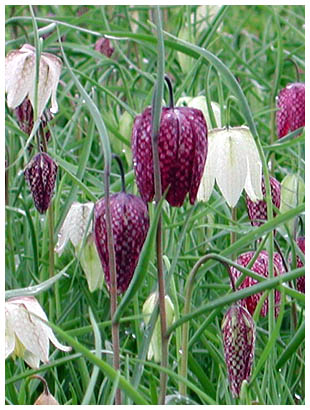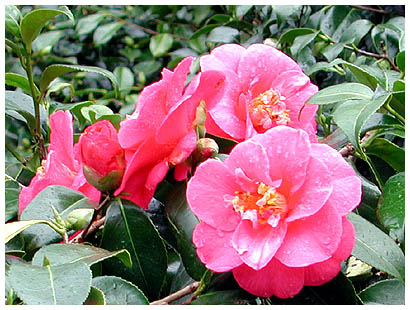 Now we enter the Walled Garden, the original part of the Garden House (the upper right part in the map).

The Oval Garden, seen from above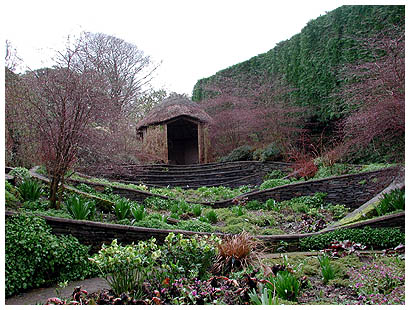 The Oval Garden, seen from below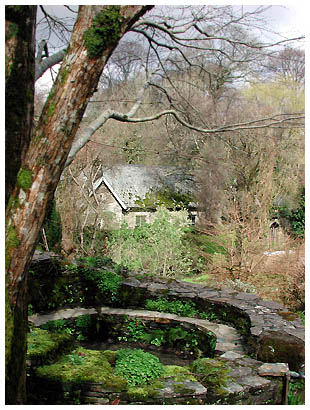 The Thatched Barn, seen from the Oval Garden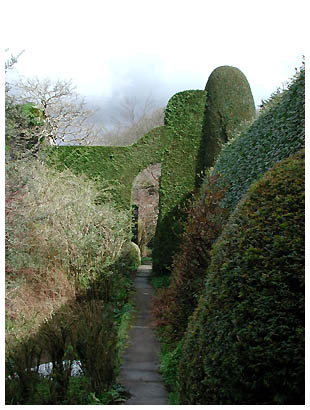 Hedges in the Walled Garden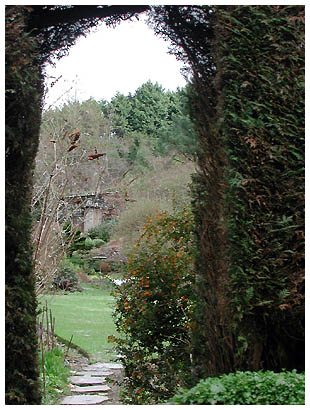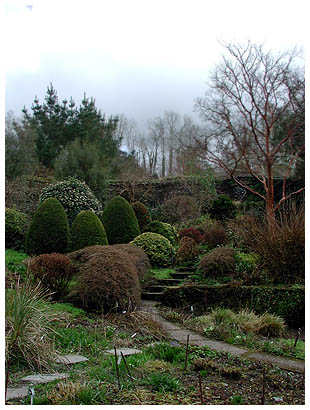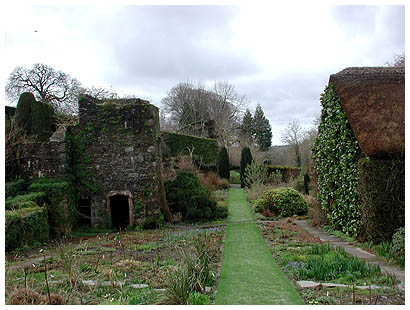 The Tower and the Thatched Barn


This is a 360° view of the Walled Garden as seen from the Tower.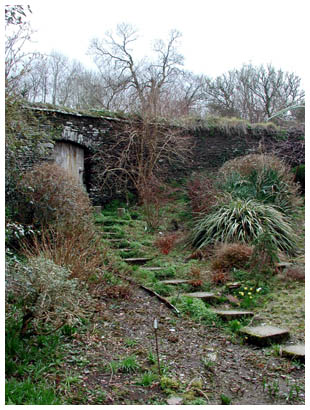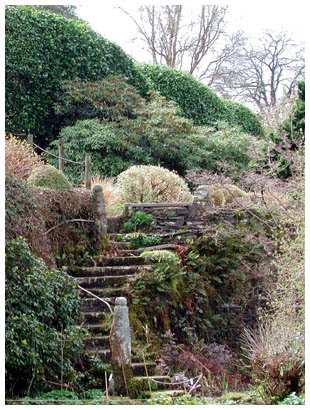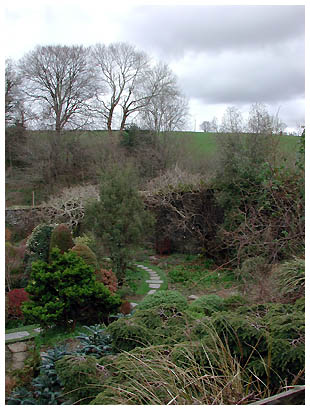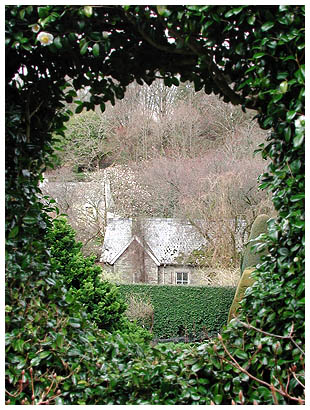 ---