Pauline, her mum, André and I went to see the Eden Project near St. Austell, Cornwall. Since the weather was very cold, windy and rainy outside, it was a pleasure to escape into the tropical climate of the greenhouses.
The Eden Project has opened recently, as you can see from the outside overview. There's going to be park around the greenhouses, but at the moment it's still a construction site. They are also going to build a third greenhouse, I think.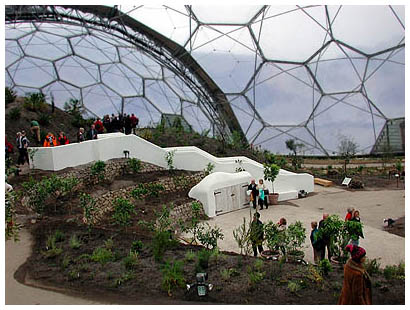 This is the mediterranean greenhouse from the inside. It's still a bit bare, but everything is growing. There even were young orange and lemon trees!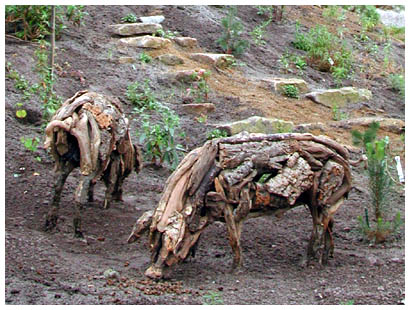 These pigs are made from bark and branches and the like.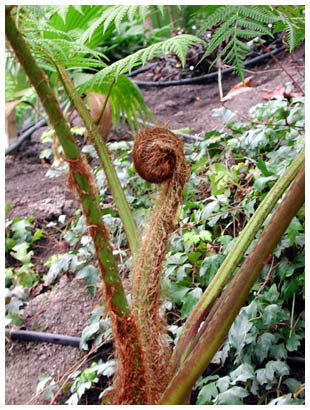 Fern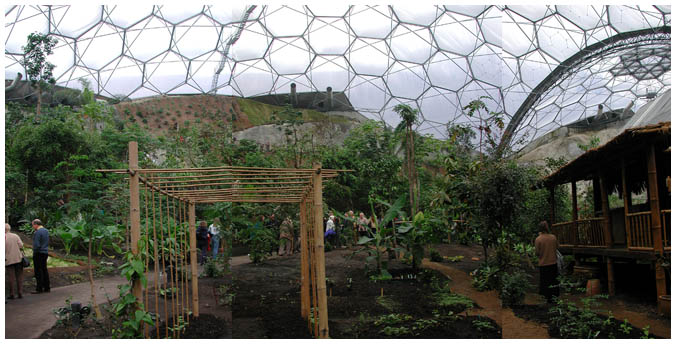 This is the tropical greenhouse. It's huge!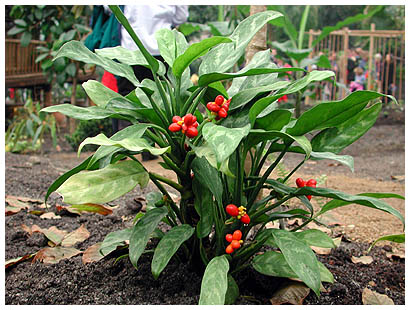 An aglaonema. (I thought it was coffee. Thanks to Derek Burch for the info!)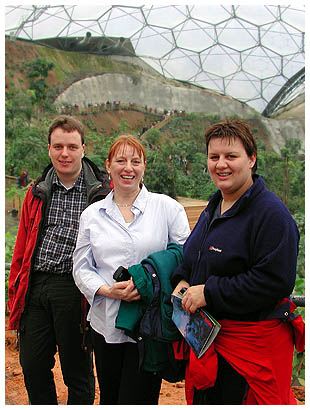 André, Marilyn (Pauline's mum) and Pauline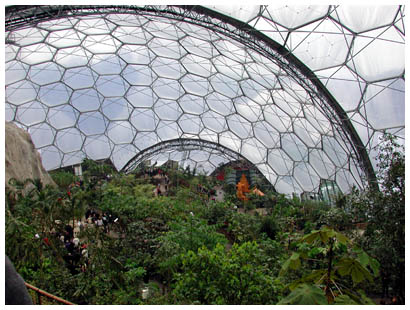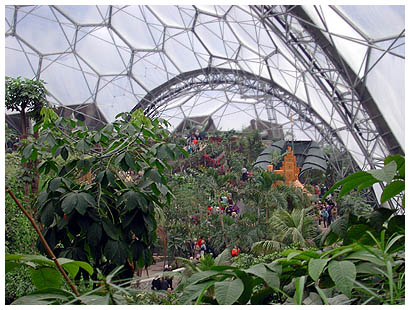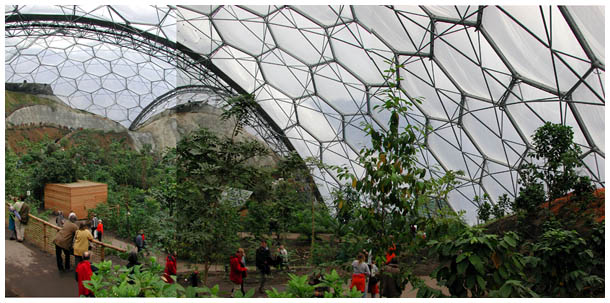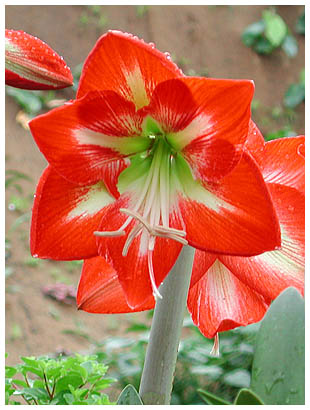 A beautiful amaryllis.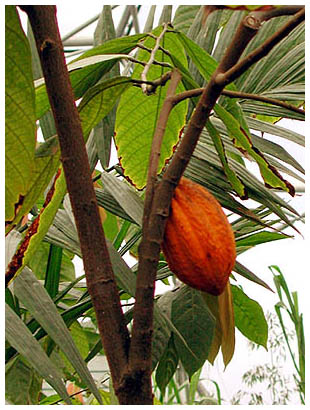 Cocoa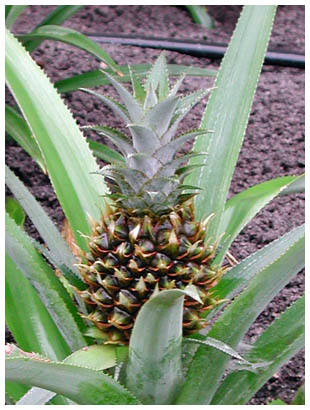 Pineapple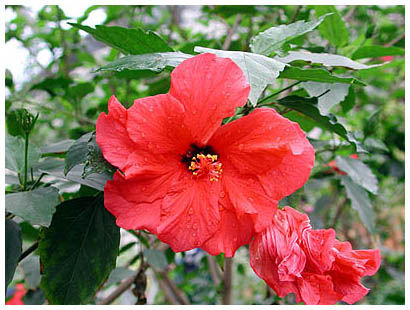 Hibiscus
---