Pauline, her brother and his girlfriend wanted to watch a rugby game in Penzance. André and I went with them, but went for a walk on the waterfront instead of watching rugby.
Penzance is situated at Mount's Bay, famous for St. Michael's Mount, which we didn't visit. (André has been there a couple of years ago.) Here's St. Michael's Mount from a distance, and a closer look at it with the contrast increased so you can see the mount.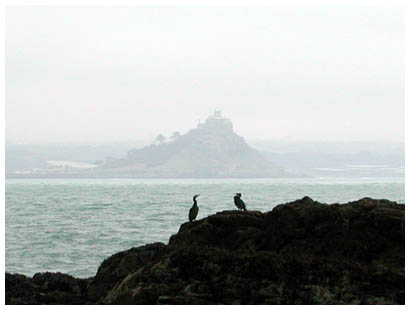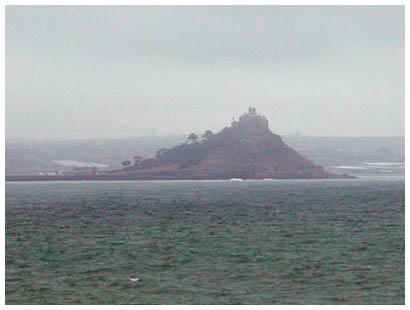 We walked from the center to the town all the way to the fishing harbour and back.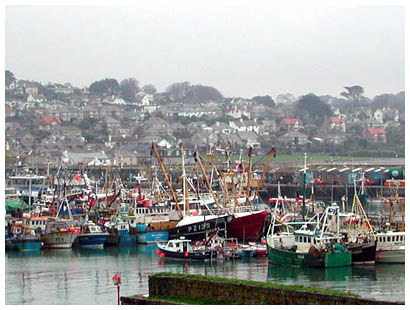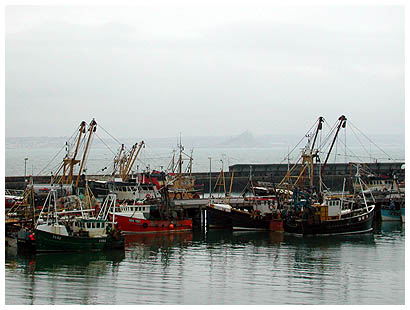 ---