We got up pretty early in order to be at the harbour in time for the arrival of the HMS Cumberland.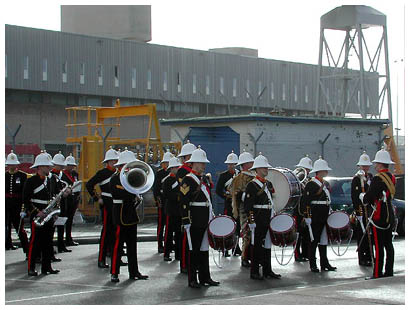 There was a band to greet the ship. Note the tiger skin the man with the biggest drum is wearing.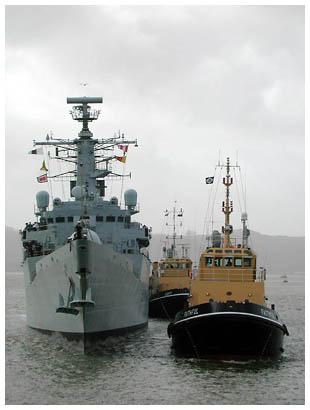 The ship is accompanied by two tugs.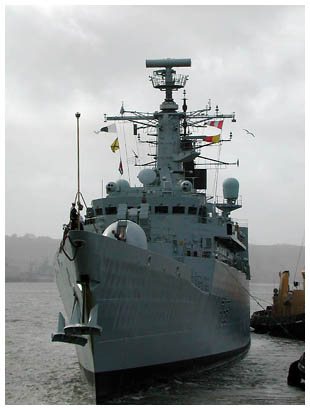 Almost there!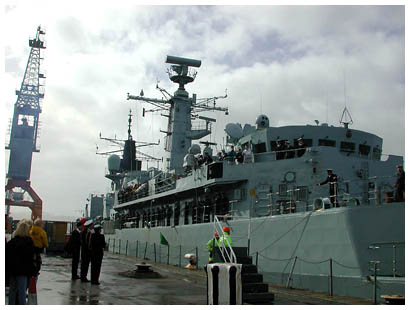 Now the ship has been fastened to the dock by ropes.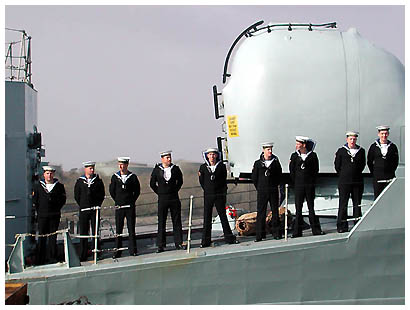 Some sailors on deck.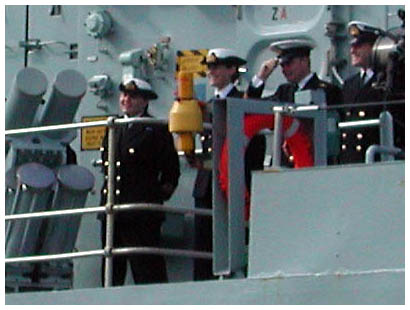 Here's Pauline (on the left), Deputy Marine Engineer Officer, standing on the bridge.
---