Monday, September 27, 1999
Today we managed to get onto a cable car. The first two cars just went by, not impressed by our waving at all. But the third stopped, and there was enough room on it left so we could squeeze in. We got off at Fishermen's Wharf and went to Ghirardelli Square. When I visited San Francisco on the student exchange, we had tasted this wonderful ice-cream, so of course I had to have it again. I knew the scoops were huge, so I ordered a single scoop, but accidently got two. I had trouble finishing that one… but it was as delicious as I remebered. I guess it's the best chocolate ice cream I ever tasted!
After this treat we went back to Fishermen's Wharf and visited the sea lions at Pier 39.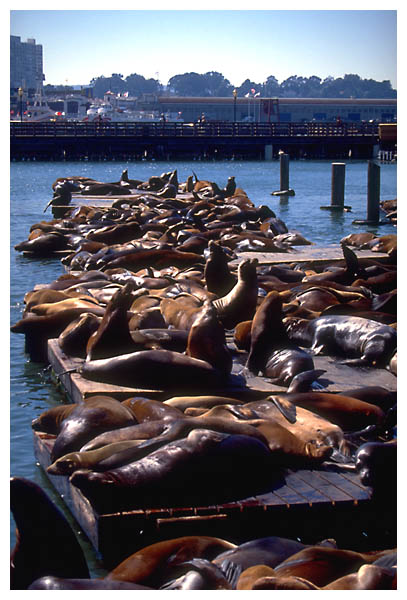 About ten years ago, sea lions started to occupy a section of the wooden walkways at the pier. Now, there are up to 600 sea lions (in winter; there are only a few during summer) living at the pier. And they make a whole lot of noise!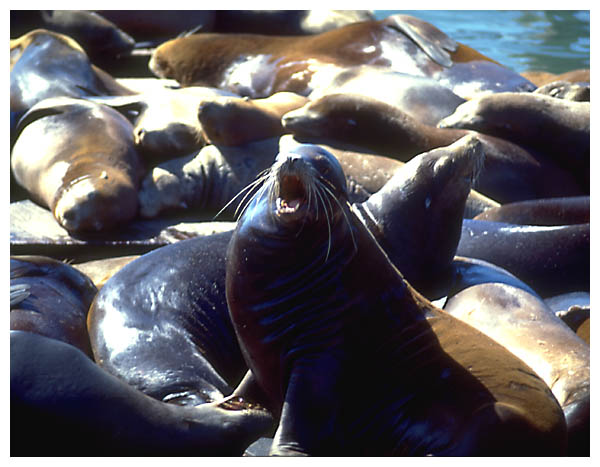 We also had a brief look at Alcatraz from the distance, but didn't go there. Fishermen's Wharf already had been touristy enough for our taste.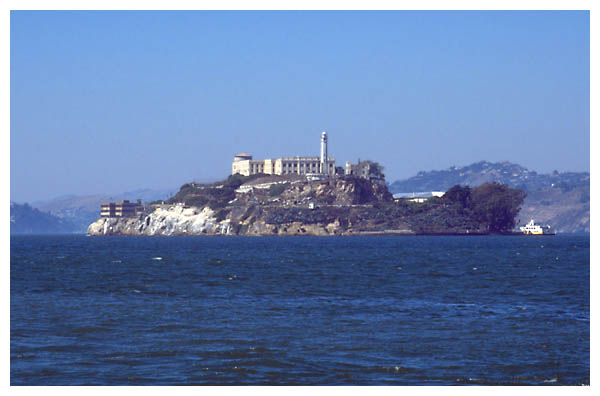 Since the Exploratorium was closed on Mondays, we changed our plan and went to the Golden Gate Bridge instead. At around 4 pm, we rented bikes for two and a half hours and also took helmets – you never know what might happen! We would have rented the bikes for a longer period of time, but the shop wanted them back by 6:30 pm.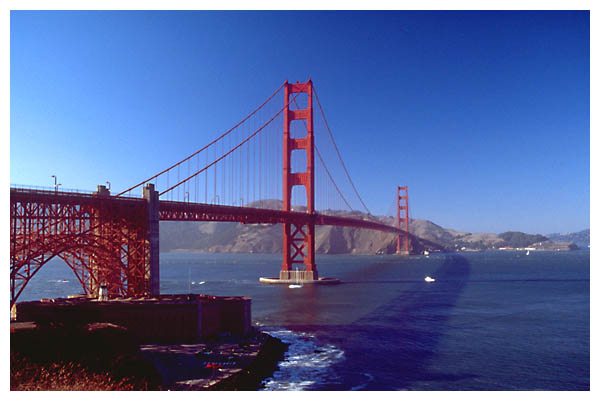 We started out along the coast towards the bridge. It takes longer than you would think to get toGolden Gate Bridge from Fishermen's Wharf, the two hours we had were barely enough to go there, cross the bridge, and get back.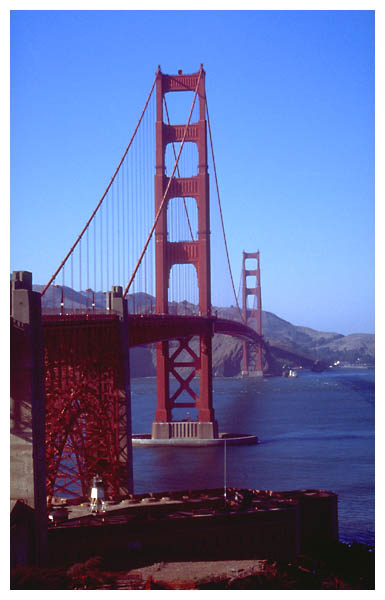 Almost there! This pictures was taken above Fort Point.
There were lots of tourists on the first several hundred feet of the bridge, but most turned around before they reached the first pylon. It was pretty windy up there, too. We went across all the way. Had we had more time, we would have gone on to the Golden Gate National Recreation Area and spent some hours there…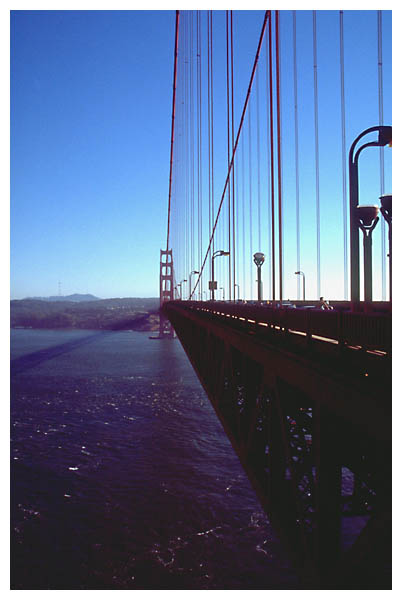 We had burritos for dinner at – yes, I admit it – Fishermen's Wharf, but they were nowhere near as good as the ones we had when Bob took us to dinner on the first day of our trip.
---
Previous | Next

Index | Camera | Map
1 | 2 | 3 | 4 | 5 | 6 | 7 | 8 | 9 | 10 | 11 | 12 | 13 | 14 | 15 | 16 | 17 | 18 | 19 | 20 | 21 | 22 | 23 | 24 | 25 | 26 | 27 | 28 | 29 | 30